Brexit, pursued by a bear
In the lead-up to the UK's 2016 EU Referendum vote, both pro and anti-EU campaigners used Shakespeare to try and establish a persuasive argument about British (or English) national identity. In the wake of the referendum, several commentators turned to Shakespeare again, this time in the form of a bitter joke: 'Brexit, pursued by a bear'. But what does Shakespeare tell us about nationhood and about race? Shakespeare is often praised as a universal writer with global appeal but his plays have complicated histories that reveal legacies of racism and imperialism. This major international conference invites academics, practitioners, and educators from across the world to consider the fraught relationship Shakespeare has with these important and contentious subjects. BSA 2019 also features a screening of Twelfth Night (Shanty Productions, 2018), including a Q&A with the company founders Rakie Ayola and Adam Smethhurst.
BSA 2019 is proudly hosted by Swansea University, and will take place on 17–20 July 2019.
Nandini Das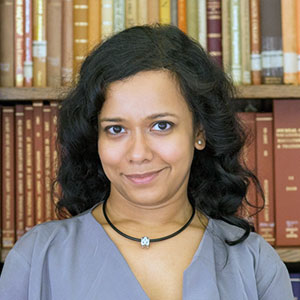 Nandini Das is Professor of English Literature at the University of Liverpool. Her work focuses on Renaissance romance, fiction and early travel and cross-cultural encounters. Other research interests include early modern cultural and intellectual history, editing theory and history of the book, Shakespeare, Renaissance theatre and popular culture, women's writing (especially Renaissance women writers and female pseudo-autobiographies from the sixteenth to the early eighteenth century), the development of early eighteenth-century Orientalism, and digital humanities.
Kim F. Hall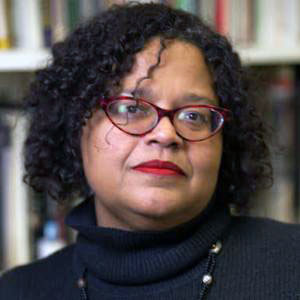 Kim F. Hall is Lucyle Hook Professor of English and Professor of Africana Studies at Barnard College, Columbia University. Professor Hall's research and teaching cover Renaissance/Early Modern Literature and Culture, Critical Race Theory, Black Feminist Studies, Slavery Studies, Visual Culture, Food Studies, and Digital Humanities. She is currently working on two book projects: Sweet Taste of Empire, which examines the roles of race, aesthetics and gender in the Anglo-Caribbean sugar trade during the seventeenth century and a new project, Othello was My Grandfather: Shakespeare and the African Diaspora, which discusses Afrodiasporic appropriations of Othello.
Preti Taneja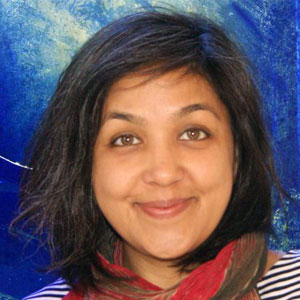 Preti Taneja is a Fellow Commoner of Jesus College, Cambridge and a Leverhulme Early Career Research Fellow at Warwick University, working in the Department of English and Comparative Literary Studies and the Centre for Human Rights in Practice. She was previously Research Fellow in Global Shakespeare at Queen Mary, University of London, and a 2014 AHRC/BBC New Generation Thinker. She is an author, academic, and broadcaster, whose award-winning debut novel, We That Are Young, reimagines King Lear set in contemporary India.
Programme
Programme to appear shortly!
Registration
Registration for the conference is now open.
To register, you must be a member of the BSA.
To join the BSA, click here.
Existing BSA members must log in to the BSA site and click the "Conference Registration" button in the Members area. You cannot access the registration form without first logging in.
Early registration is £90 for postgrads/unwaged and £150 for salaried staff.
Tickets for the conference dinner are £20 for salaried staff and free for other registrants.
There is limited on-campus accommodation available for £40/night with breakfast included.
Accommodation
Campus Accommodation
The conference takes place on Swansea University's Singleton Campus. We are able to offer some campus accommodation in the Penmaen accommodation block (number 22 on the campus map). We currently have up to 80 spaces available, which will be allocated on a first come, first served basis.
Accommodation booking is available alongside registration through the BSA website, but further details of Singleton accommodation is available here. Campus accommodation is £40 per night, including breakfast.
Accommodation in Swansea
The Singleton Campus is situated a short talk from three main residential areas: Brynmill, Uplands, and Sketty. All three locations have guest houses or Air BnB options. The marina and city centre are a short bus ride away from the campus. Major hotels in this area include the Swansea Mariott Hotel near the Maritime Quarter, the Premier Inn Swansea City Centre, the Premier Inn Swansea Waterfront, and the Dragon Hotel in the city centre.